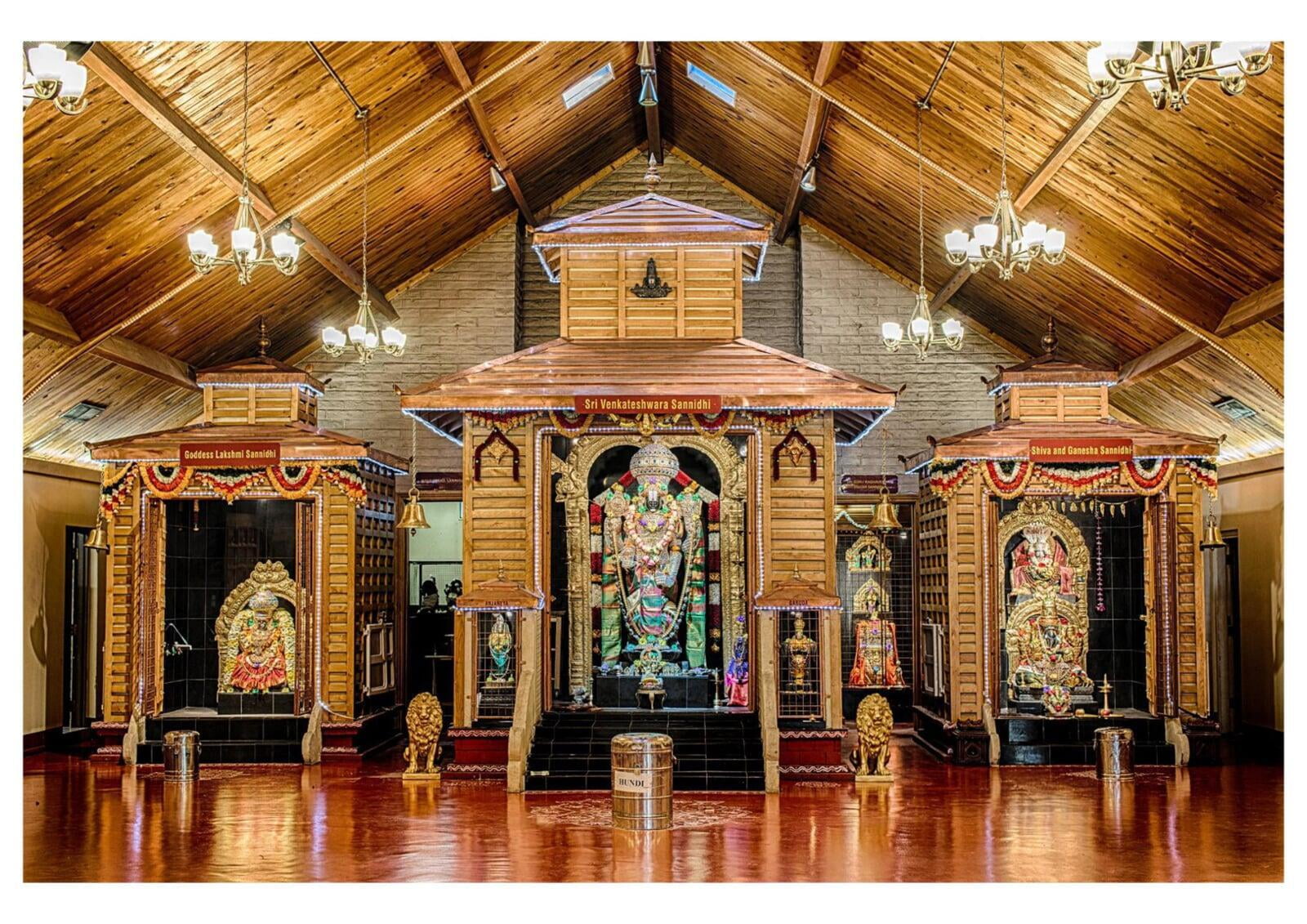 " Shobhakruth Samvatsara "

Yugadi Celebration at SVK Temple

Wednesday, March 22, 2023
Dear Devotees, Namaste.

" Wish you all a Happy and Prosperous Yugadi ! "

Thank you so much for all your support to SVK Temple. With the blessings of Hari Vaayu Gurugalu & His Holiness 1008 Sri Sri Sugunendra Theertha Swamiji, we will be celebrating "Chandramaana Yugadi" (Sri Shobhakruth Samvatsara) at Sri Venkata Krishna Kshetra Temple on Wednesday, March 22, 2023.

Program Details:
Sri Venkatesha Suprabatham 06:00 AM
Maha Mangala
08:00 AM
Sri Maha Ganapathi Homa 08:30 AM
Maha Mangala Aarathi 10:00 AM
Maha Mangala Arathi 07:30 PM
Panchanga Shravana. 07:45 PM
Maha Prasadam 08:00 PM
Sponsorship Details:
Sarwa Seva (Full Day) $ 251
Alankara Seva $ 108
AnnaDana $ 108
Ganapathi Homa $ 108
Archana $ 25
Those of you interested in sponsoring seva can do so by providing the sankalpa details online. Archana will be performed during the afternoon Pooja and the evening Pooja.
To Sponsor -
Click Here
To Fill out Sankalpa details -
Click Here
We invite all devotees to take part in this event and obtain the blessings of the Lord.
Sri Krishna Smaranam,
Kiran Rao (Priest)
SVK Temple
615 S Beck Ave, Tempe, AZ 85281
(480) 274 3039 (Cell) / E-mail: kvkumar678@yahoo.com