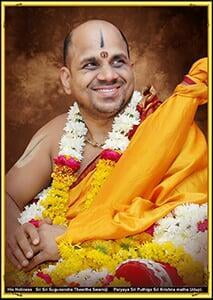 Golden Years of Sri Sugunendra Theertha Swamiji
His Holiness Shri Shri Shri Sugunendra Theertha Swamiji, of Jagadguru Sri Madhwaachaarya Moola Mahaa Samsthaanam, Shri Puthige Matha, Udupi, India, was predestined at the age of 12 as the 30th Pontiff of the 750 years old illustrious and everlasting Indian Vedic traditional lineage of Jagadguru Sri Madhwaachaarya, the founder of the famous vedic philosophy of Dwaitha.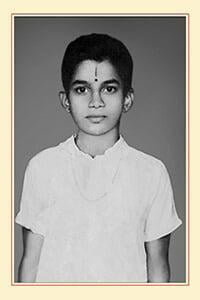 Birth and Childhood
Prior to his initiation into monastic life, Sri Sugunendra Theertha Swamiji was known as 'Hayavadana'. He was born in 1961 at Maniyur in Udupi District. His parents Govindacharya and Kamalamma were known for their piety and devotion to Sri Krishna. Right from his childhood days Hayavadana developed a great interest in religious and spiritual matters.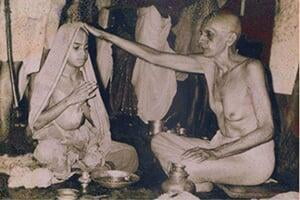 Initiation into monastery (Sanyashrama) and Education

The pontiff of Puttige Matha, His Holiness Sri Sujnanendra Theertha Swamiji decided to select a disciple to succeed him. He chose Hayavadana after meticulously proccessing about five hundred horoscopes to the esteemed position.
Thus, Hayavandana came to be initiated into sanyasa at the tender age of thirteen years(youngest among those who have initiated into sanyasa at Udupi.) and came to be known as Sri Sugunendra Theertha Swamiji in 1974.
A renowned scholar saint, His Holiness Sri Vidyamanya Theertha Swamiji was the spiritual and academic teacher of Sri Sugunendra Theertha Swamiji , who kept a close watch on strict self discipline and religious studies of the young sanyasi. His intense thirst for knowledge prompted him to resume the study of scriptures with a perseverance that was matched only by his unswerving devotion. He embellished his in-depth study of the Sudha with mastery over Tarka, Vyaakarana, Mimamsa etc. (these are all supplementary sacred texts needed to complete mastery over the scriptures). He celebrated "Sudha Mangala" several times for scores of students.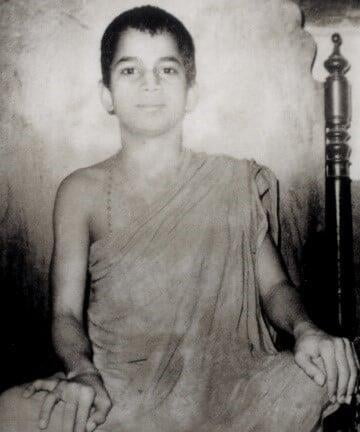 First Paryaya (18th Jan 1976- 18th Jan 1978)
Following the attainment of Haripada by Sri Sujanendra Theertha Swamiji, Sri Sugunendra Theertha Swamiji succeeded him as the pontiff of the Puttige Matha at a very young age. Incidentally, he also ascended the Paryaya Peetha for the first time at the age of fifteen in 1976.
In the entire history of the Sri Krishna Matha spanning over 750 years, nobody else had managed the Paryaya at such an young age! Even his ardent well-wishers had misgivings as to whether the young Swamiji would be able to cope with such an enormous burden, with little or no background. The Swamiji carried a wise head on his young shoulders and possessed administrative acumen far beyond his age and experience. He conducted the paryaya with pomp and splendor, in a manner befitting the greatness of the Puttige Matha, earning for himself the unstinting admiration of all.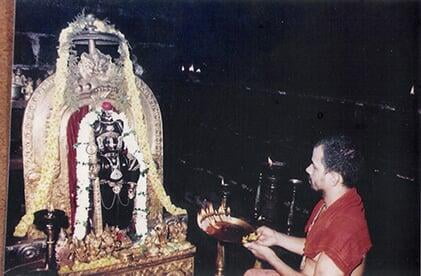 Second Paryaya (18th Jan 1992- 18th Jan 1994)
His Holiness Shri Sugunendra tirtha Swamiji ascended the divine throne for the second time when he was in his early thirties, it was during this paryaya he took bigger sankalpas like,
Project 1: Magnificent Welcome tower erected at the main entrance to Udupi.


Project 2: In order to solve the problem of pilgrims who were facing difficulties in search for accommodation, Sri Sugunendra Theertha Swamiji constructed a big guest house, 'Indraprastha' at Udupi.
Project 3: Inspired by the phenomenal success of 'Laksha Gita Lekhana Yajna', Sri Sugunendra Theertha Swamiji embarked on the construction of the Gita Mandir which was his long-cherished dream.